Product Description
Description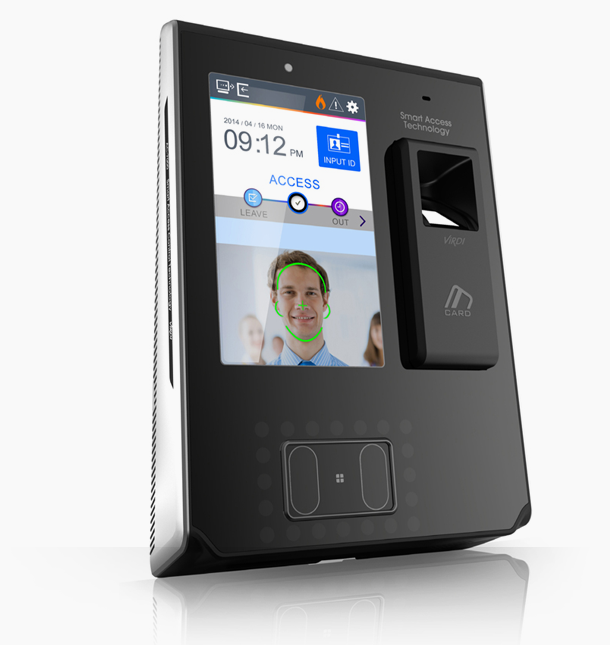 AC-7000
High performance
Face&Fingerprint Recognition Terminal
AC-7000 is the latest access controller with fake finger detection
and a tilt camera which automatically detects a face within 3m. Its 5″ touch LCD and familiar UI such as Android smartphone
Apps greatly enhance user convenience.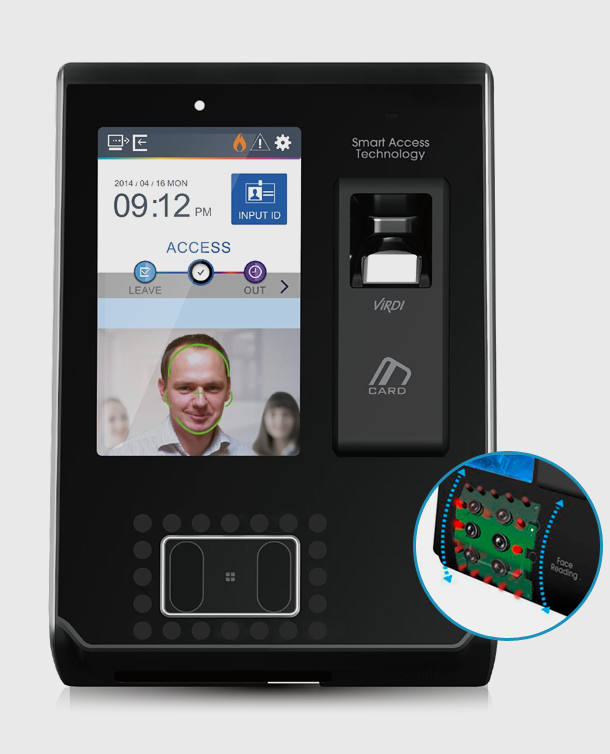 Auto height angle adjustment
A tilt camera offers auto face detection. No need to lower posture or bend the knees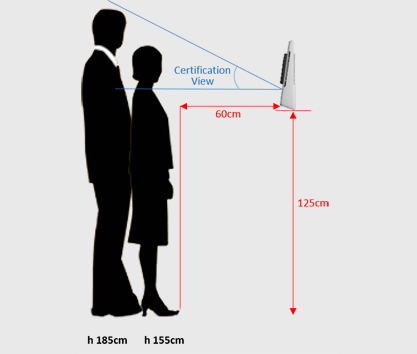 Face detection in the dark
IR LED Camera offers user convenience as it detects
face even in the dark without any trouble.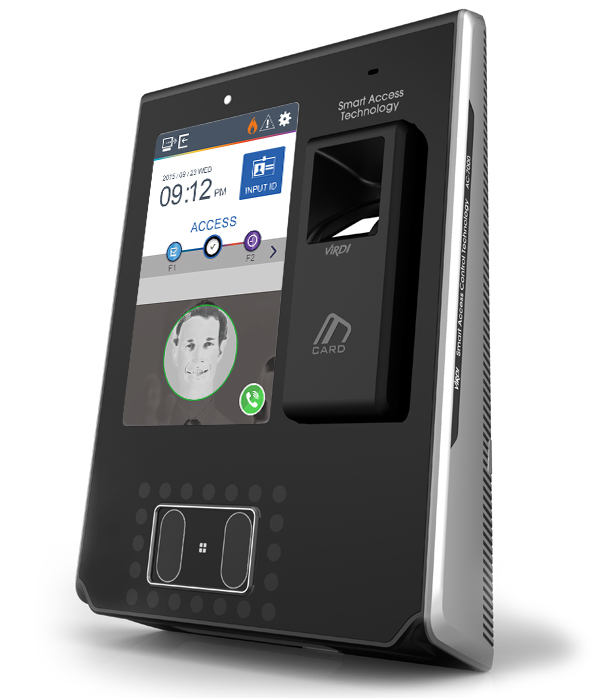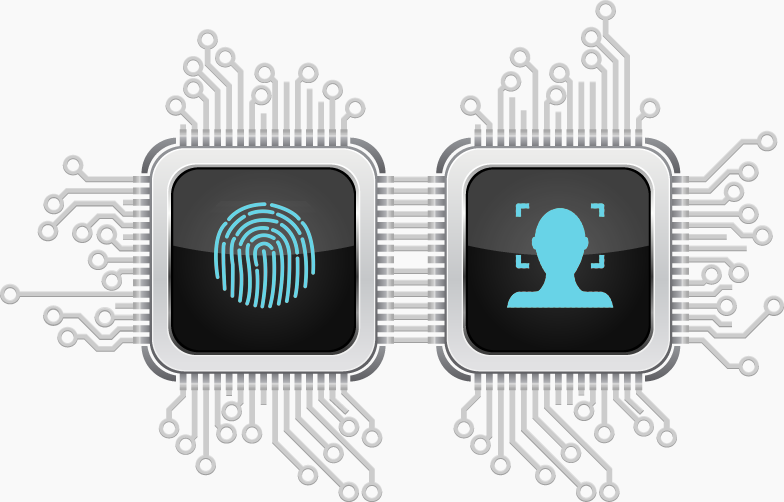 Simultaneous double
authentication by Dual CPU
Dual CPU provides fast simultaneous
face & fingerprint double authentication
VoIP support
VoIP with improved sound quality is provided.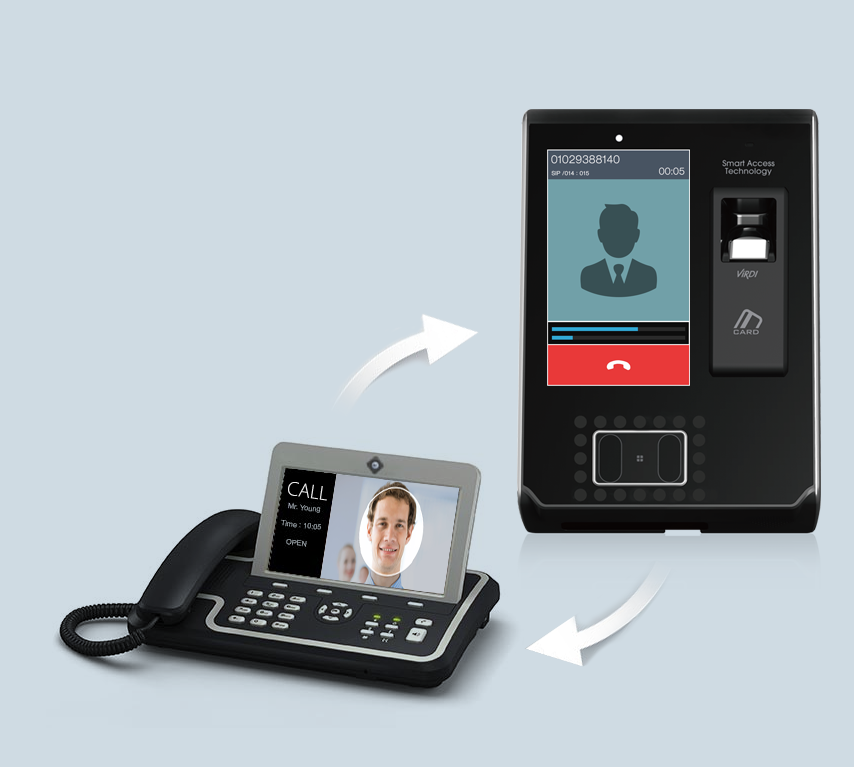 Specification
Detail Specification AC-7000
CPU
1 GHz Quad Core (Dual)
MEMORY
4GB NAND + 8GB microSD
LCD
5" Color Touch LCD
MAX USERS
Finger 250,000 (1:1) / 25,000 (1:N)
Face 10,000 (1:1) / 2,000 (1:N)
POWER CONSUMPTION
12V, Max 900mA (10. 8W)
COMMUNICATION
TCP/IP, Wiegand, RS485,
RS232, Wi-Fi (Optional)
LOG CAPACITY
10,000,000(text) / 20,000(image)
DIMENSION
149. 5 x 208. 5 x 46 mm
CERTIFICATES
KC, CE, FCC, RoHS
RFID CARD OPTION
125KHz EM & 13. 56MHz Smart Card / Desfire / Felica / HID Prox(optional) / HID iClass(optional)
Include: UPS Power Supply, Emergency Glass Breaker, Exit Switch.